Liste des 10 épisodes les mieux notés de la série The Mindy Project parmis les 65 répertoriés sur notre site, ordre basé sur la moyenne des notes IMDB et TMDB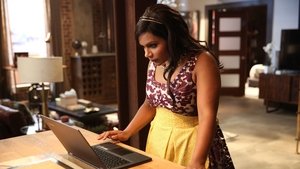 M
indy struggles to be the perfect stay-at-home mom, and decides to give Danny a shot at the job. Meanwhile, Morgan gets an unlikely girlfriend.
Voir la page
Voir en ligne
M
indy has a run-in with the law when a surly police officer (guest star Tim Daly) admonishes her for giving his young daughter birth control pills. Meanwhile, Danny befriends a rabbi who offers to refer his congregation to Schulman & Associates because he thinks Danny is Jewish.
Voir la page
Voir en ligne
M
indy plans a Christmas party for the entire building so she can spend more time with Cliff, however, Brendan's date Maria Menounos steals Mindy's thunder by performing a seductive "Santa Baby" dance for the party guests.
Voir la page
Voir en ligne
I
t is the beginning of "firsts" for Mindy and Danny, as they try to set new relationship boundaries for each other in the office. Meanwhile, things get a little complicated when Jeremy tries to organize a charity event with Peter's girlfriend, Lauren (guest star Tracey Wigfield); and Morgan's cousin, Lou Tookers (guest star Rob McElhenney), pays a visit to the doctor's office.
Voir la page
Voir en ligne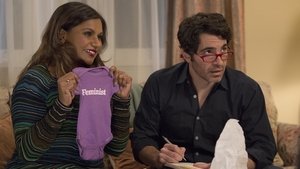 M
indy starts to question Danny's commitment to their relationship when he's a no-show for dinner with her parents. Meanwhile, when Morgan thinks he overhears Mindy saying Danny is not the father of her baby, he gathers all the guys with whom she's ever slept, in an attempt to figure out who is the real father.
Voir la page
Voir en ligne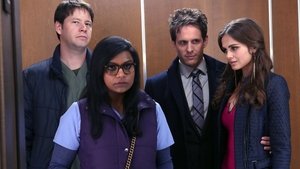 W
hen Mindy tells Danny about a crush on someone in their building, he becomes convinced she is talking about him. Meanwhile, Morgan and Peter find Mindy's missing purse and use her phone to engage in a raunchy text conversation with Cliff.
Voir la page
Voir en ligne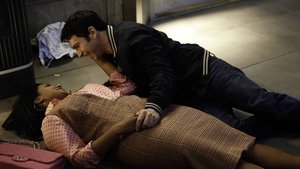 A
fter exchanging a flirty stare with a gorgeous guy in the subway, Mindy is full of joy knowing the guy is actually looking for her by describing Mindy's appearances in the newspaper. Out of plain curiosity, Mindy tries to contact the guy and turns out that he asks her out on a date. Everyone at the office freaks out and starts warning Mindy.
Voir la page
Voir en ligne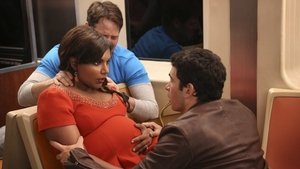 D
anny and a very pregnant Mindy cannot agree on a birthing plan, but these OB-GYNs are reminded that some things are totally out of their control.
Voir la page
Voir en ligne
S
ince Danny won't propose, Mindy dreams of married life with the perfect man; Danny tries to stop Mindy's parents from marrying her off to an eligible Indian bachelor.
Voir la page
Voir en ligne
A young Ob/Gyn doctor balances her personal and professional life, surrounded by quirky co-workers in a small office.
Articles similaires