Liste des 10 épisodes les mieux notés de la série The Killing parmis les 42 répertoriés sur notre site, ordre basé sur la moyenne des notes IMDB et TMDB
H
aving obtained the evidence from the illegal wiretap to arrest Bennet Ahmed, Sarah Linden heads to his apartment while Holder goes to get his friend, Judge Russell Elliot, to get a backdated warrant. Linden makes the error of telling Mitch Larsen that the arrest is about to occur. When it falls through and Mitch sees Ahmed at school the next day, she chastises Stan for allowing their daughter's murderer to walk the streets. Stan decides to take matters into his own hands. Linden and Holder meanwhile locate Ahmed's friend Muhammed Hamid and realize they've made a major error. On the campaign trail, the Mayor plays hardball and publicly denies having had a sexual relationship with one of his aides.
Voir la page
Voir en ligne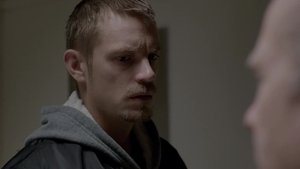 Q
uestioning a neighbour leads to a revelation about one of the victims. Meanwhile, Reddick begins to investigate the disappearance of Lt. Skinner.
Voir la page
Voir en ligne
R
eddick digs deeper into Skinner's disappearance, while Linden and Holder try to keep their crime a secret and their investigation from going cold.
Voir la page
Voir en ligne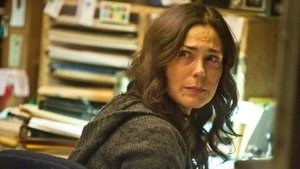 W
ith evidence that Rosie used the ATM machines at the casino, Linden and Holder learn that she was making regular deposits to an account. While there is little doubt the account was Rosie's, she actually opened it in the name of a relative. Rosie's computer reveals she may have been working as an escort and another girl at the agency had warned them all about a kinky customer who goes by the name of Orpheus - someone who has a fascination with drowning. Meanwhile, Mitch is still upset that all of their savings have disappeared. Someone else has to bail Stan out of jail.
Voir la page
Voir en ligne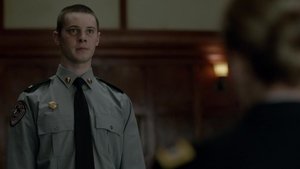 L
inden and Holder focus their investigation on a student with a sordid past, and a tip from an informant leads Reddick to a shocking discovery.
Voir la page
Voir en ligne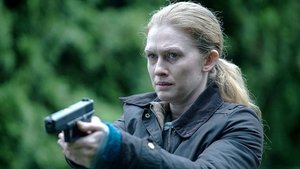 H
older and Linden now believe that a police officer framed Joe Mills for the murders of the young women found in the swamp. When they learn that an officer known to both of them lived next door to the first victim, they think they have their man. With Angie Gower having been killed, they fear for the worse when Adrian Seward goes missing as it seems the killer is now tying up loose ends. As Linden tries to tie things up, Carl Reddick is nowhere to be found, Holder is pulled in by Internal Affairs for questioning and Lt. Skinner's marriage has broken up forcing him to move out of his house. Linden finds the proof she needs to definitively identify the killer when she spots Kallie Leeds' ring.
Voir la page
Voir en ligne
L
inden and Holder's partnership spirals out of control as they are confronted with the shocking truth behind the Stansbury murders.
Voir la page
Voir en ligne
K
allie's mother Danette Lutz is still looking for her and returns home to find Joe Mills waiting for her. He beats her and is long gone by the time the police arrive. The police do get a break in the case when they learn Mills had a storage locker. Holder and Linden check it out and find that Mills has been living there. They practically wrap up the case when they find trophies belonging to several of the dead girls. They're not prepared for what they find in the trunk of his taxicab. Ray Seward's execution is fast approaching. Linden finally gets permission to interview Seward's son Adrian and he identifies the killer. It doesn't add up however. Twitch and Lyric find a new place to live.
Voir la page
Voir en ligne
I
t's now 12 hours to Ray Seward's execution and Linden is still trying to get a stay of execution for him. Seward identifies his wife's ring from among the trophies found in Joe Mills' storage locker but it is insufficient to convince the Attorney General. Adrian is also at the prison having been promised the opportunity to see his father. He has information for Linden as well but Seward can't shed any light on who might have killed his wife.
Voir la page
Voir en ligne
Trois histoires distinctes mènent au même meurtre. Les détectives chargés de l'enquête, souvent en désaccord, accumulent les pistes et les suspects. Les répercussions sur leurs vies personnelles et celles des politiciens de Seattle liés à l'affaire sont nombreuses, parfois dramatiques. Alors qu'ils croient tous avoir enterré les erreurs de leur passé et enfouient leurs secrets, tout remonte à la surface...
Articles similaires