Liste des 10 épisodes les mieux notés de la série Medium parmis les 129 répertoriés sur notre site, ordre basé sur la moyenne des notes IMDB et TMDB
A
llison is nearly frantic when she dreams that her 14-year old daughter Ariel is involved in a car accident. What she doesn't realize is that Ariel is also having prophetic dreams where she and her mother are the same age and in high school. Complicating matters is that Ariel has been asked to go to a concert by a 16-year-old boy and her parents won't hear of it. Things aren't going well on the job front either. Allison has been hired by private detective Cynthia Keener to help locate a missing teenager but she hasn't been of much use so far. Allison eventually realizes Ariel's and her own dreams are linked to the fate of the missing girl.
Voir la page
Voir en ligne
A
llison dreams of a schizophrenic child, who she later meets as the well-adjusted roommate of a missing psychiatric patient, and questions whether she was responsible for killing her own parents. Also, Bridgette is confused about her feelings for a boy.
Voir la page
Voir en ligne
D
A Devalos is prosecuting a local hood for the murder a a respected policeman. Allison has been dreaming about the policeman and knows where the murder weapon can be found. The defense attorney, Larry Watt, calls her as a witness however and both she now and Devalos are afraid she may have to reveal her abilities on the stand. Allison decides to take on Watt head on. Meanwhile, Allison is happy to learn from a fellow psychic that Joe's upcoming biopsy results will be negative. She has a vision of Joe caressing an attractive young woman. When Joe starts working late almost every evening with a consultant named Kelly, she imagined the worse.
Voir la page
Voir en ligne
A
llison is re-living the same day, waking up each morning in exactly the same time and place as she did the day before. On the first day, she dreams that she is involved in a car accident where the other party was found to have a body and guns in the trunk of his car. On the second time around, she and Detective Scanlon wait for the same car to pass by but when Scalon pull the driver over, finds that he is a federal court judge. On the third time, they go directly to the restaurant where a gunman had killed several people in a previous dream only to have Scanlon shot. The fourth time proves to work out somewhat better that she could have hoped. Allison also gets to hone her parenting skills over the 3 days when she has to deal with Ariel's reluctance to go to school because of a bully.
Voir la page
Voir en ligne
A
llison wakes up with Gloria Gaynor's 'I Will Survive' blasting in the house. Only problem is that no one else can hear it and the song is in her own mind. It's enough to drive anyone crazy but it leads her to learn about a girl who has been missing for about 24 hours and to her mp3 player, which is smashed and covered with blood. It's pretty obvious she's been forcibly taken and when Allison meets the girl's parish priest, it's equally obvious that he knows who has done it but can't reveal the information. Meanwhile, Joe's sister is about to be married and the entire Dubois family is scheduled to fly off to attend the wedding. That is until Allison dreams of a plane crash forcing them on a rather long road trip. There is a reason behind it all however.
Voir la page
Voir en ligne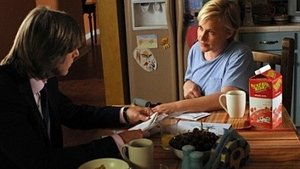 A
fter having been in a coma for three months, Allison has spent a month now undergoing physiotherapy to try and regain the use of her right hand. With neither she nor Joe working - he turned down the job in San Diego - she has also stopped dreaming. DA Devalos is happy to have her back at work even without her special abilities. Allison and Detective Lee Scanlon investigate a complaint by Dan Taper who has evidence that another man, Peter Winant, has been following and making video recordings of his TV personality wife Sophie Cullen. Winant claims that he and Cullen are having an affair which both investigators find hard to believe. Soon however, one of the supposed love triangle is killed and Allison begins to have waking visions of what happened.
Voir la page
Voir en ligne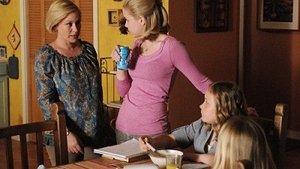 A
riel is having a difficult time time. She seems to be jumping ahead in time but without any memories of what has happened in the intervening period. She is babysitting for her teacher, Mrs. Lisa Kerrigan, when she finds the woman in the living room shot through the head. She then jumps forward a short time to where the police want a statement from her. The biggest jump occurs where it is now 10 years into the future. She is married to a high school sweetheart Liam and has a 5 year-old child but in her mind, she still a teenager in high school. Ariel's future self begins to have visions of what happened the night Mrs. Kerrigan was killed. When Lisa's balaclava-wearing killer is identified as the mother of her child, the evidence seems to support that her husband Daniel is the killer. There is another answer however.
Voir la page
Voir en ligne
A
llison dreams of Cynthia Keener's daughter Suzie who was kidnapped and vanished in 1998. From her dream, she knows that she was kept chained in a basement or bomb shelter along with another young woman. As the dreams continue however, Allison realizes that she may have transposed Cynthia's daughter with a more recent victim. While helping Bridgette with a science project, Joe develops a theory on enhancing the capture of solar energy. Allison is dead set against his suggestion that they use the girls' college fund to invest in the idea.
Voir la page
Voir en ligne
T
om Van Dyke gives Devalos some surprising news that affects his candidacy, and Allison tries to unravel the mystery of why a woman she consulted for on a haunting later committed suicide.
Voir la page
Voir en ligne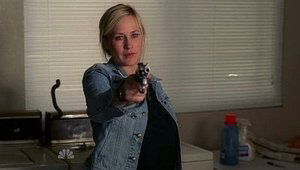 A
llison is terrified by dreams of the future which suggest her family is going to be murdered by an assassin of the Mexican drug cartels, and begins working with a DEA agent after the murder of an undercover officer, which had been part of those dreams. But she also learns that she may be experiencing her last dreams, due to a brain tumor which threatens to cut short the investigation.
Voir la page
Voir en ligne
Allison Dubois est une jeune femme et mère de trois enfants qui veut devenir avocate. Depuis son enfance, elle possède le pouvoir d'entendre les morts, lire les pensées des autres et voir l'avenir dans ses rêves. Son mari, ingénieur aéronautique, est convaincu que sa femme dit la vérité. Mais le plus dur reste à faire: convaincre les autorités que rien de tout cela n'est un canular et qu'elle peut réellement aider la justice.
Articles similaires