Liste des 10 épisodes les mieux notés de la série Suits parmis les 75 répertoriés sur notre site, ordre basé sur la moyenne des notes IMDB et TMDB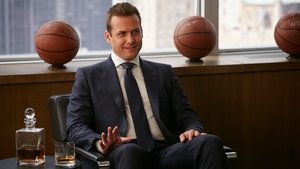 M
ike's problems are compounded when Rachel reveals her secret, Harvey looks for a way to get Mike back on his feet, and Jessica gives Louis a chance to choose a reward after his big win.
Voir la page
W
hile Harvey and Mike have unpleasant work to do for one of their biggest clients, Louis faces a huge challenge and Rachel tries to collect on an old debt.
Voir la page
M
ike teams up with Jack Soloff to co-counsel a case; Esther Litt returns to solve a problem; Donna and Harvey work on their friendship. Louis get into a fight with Harvey
Voir la page
L
ouis confronts Mike with the knowledge that he didn't go to Harvard. Mike then goes to Harvey and he tells Mike to lay low. Harvey goes to Jessica but she has other things on her mind; her ex-husband died and she's the trustee of his estate. And she learns that his wife wants to sell the company. Jessica lets her feelings for her cloud her judgment. Harvey asks her to step back and let him handle it. Mike tries to con Louis with an explanation but in the end he tells Mike that he will have to come clean with the professor whom he supposedly wronged. And Mike knows when he meets the man, it will blow the whole thing. So Harvey has to deal with it. Jessica decides to support her ex's wife but she adds something to the proposal which quashes the deal. Which in turn makes the attorney of her ex's wife file a suit that her ex was not of sound mind when he made Jessica trustee so that she could be removed. And Jessica knows he was not and will not lie that he was.
Voir la page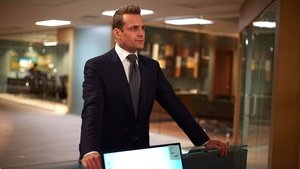 P
earson Specter Litt has scored a hard-fought victory, but the fight has left the firm shaken. Although she avoided jail time, Donna has left Harvey after more than a decade of working together. She is now working for his long-time rival Louis. And while Jessica readjusts to being single, Mike and Rachel are giddy after his marriage proposal.
Voir la page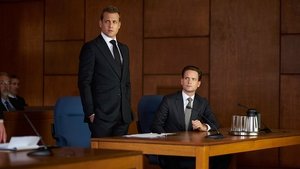 G
ibbs is making her next move against Harvey and Mike and the way she is trying to do that is to get Donna to turn on them. Donna of course refuses but she then sees that her father's been brought in. Evidently he's being investigated for some shady business venture which he tried to get her to invest in but Harvey sensing something was wrong tried to get her not to. But she has a blind spot when it comes to her father. Harvey and Mike promise Donna they'll try to help her father and they also learn how Gibbs found out about Mike--an anonymous e-mail from Harvard. At first they thinks it's Gerard but when Louis sees the e-mail, he knows who sent it. Jessica thinks they need to bring in an outsid3e lawyer to handle things if needed. So she turns to Jeff Malone.
Voir la page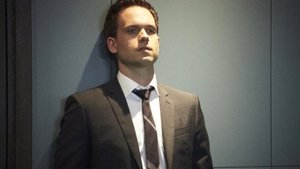 M
ike is brought into the US Attorneys office for questioning by an Attorney who hates dirty lawyers. Meanwhile, Dana Scott re-evaluates her relationship with Harvey.
Voir la page
J
essica does damage control in the wake of Harvey punching Louis, just as Jack Soloff and Daniel Hardman are looking for weaknesses to exploit. Meanwhile, Donna counsels both Harvey and Louis on how to rectify their issues and Mike must find a way to turn down his recently announced promotion without raising any suspicion - while he and Rachael combat an opposing attorney who holds the key to uncovering his secret.
Voir la page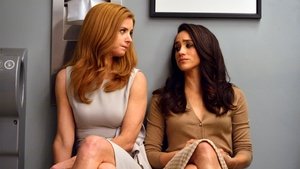 J
essica and Harvey try to convince not to represent himself at trial, but Anita Gibbs blindsides them again at the last minute. Louis is concerned about his own culpability after he finds out that Shelia's secret location is discovered.
Voir la page
R
achel and her mom plan for Rachel's dream wedding, but Rachel worries that the event could reveal Mike's secret. In other events, Daniel Hardman and Jack Soloff make their move against Jessica and the partners; Harvey and Mike tangle with Hardman's mysterious backer; and Louis tries to find Jack's weakness.
Voir la page
Harvey Specter est l'un des meilleurs avocats de New York. Fraîchement nommé associé senior du cabinet Pearson Hardman, il doit se trouver un collaborateur. Alors que toute l'élite d'Harvard rêve de ce poste, son choix se porte sur Mike Ross, un petit génie à la mémoire photographique, sans diplôme. Une embauche qui pourrait coûter leur carrière aux deux nouveaux associés.
Articles similaires