Liste des 10 épisodes les mieux notés de la série The O.C. parmis les 92 répertoriés sur notre site, ordre basé sur la moyenne des notes IMDB et TMDB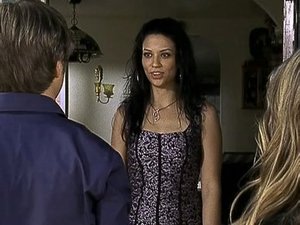 O
n Thanksgiving Day, Ryan ventures to his hometown in Chino to help his imprisoned brother, Trey, with some business he has, while Marissa tags along with Ryan to get a look at the neighborhood where he was born and raised, but it brings out some bad situations and unpleasant trips down memory lane for Ryan. Back in Newport, Kristen invites Caleb and Julie over for Thanksgiving dinner where Seth takes the player role of playing both Summer and Anna. But he does not play it well, leading to both of the girls running into each other and learning about Seth's two-timing act.
Voir la page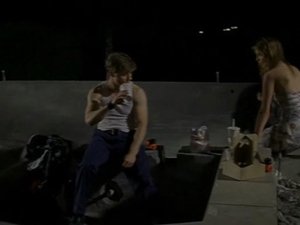 W
hen his mother disappears and faced with the prospect of life in a group home, Ryan decides to run away from Newport, but Seth and Marissa convince him to stay and hide in a vacant building project. Meanwhile, Jimmy discusses his recent financial woes with Kirsten, and she offers a solution. After the jealous Luke witnesses a close encounter between Marissa and Ryan, he confronts Ryan and a fight breaks loose in the house where their quarrel accidentally starts a fire. Ryan nearly dies in the flames, until surprisingly Luke returns and saves Ryan's life, which unfortunately reveals Ryan's continuing presence in Newport leading to both him and Luke getting arrested for arson.
Voir la page
R
yan is officially introduced to the bi-religious holiday of 'Chrismukkah', thanks to Seth who has set this up for his parents; the Catholic Kristin and the Jewish Sandy. At the same time, Seth insists he has two Godly forces helping him as he continues to play both Summer and Anna by claiming he has chosen the other. Meanwhile, Marissa slides more into depression and debauchery over her family life problems and gets arrested for shoplifting with Ryan. It gets worse when she gets drunk at Seth's 'Chrismukkah' party and nearly gets arrested for drunk driving while Ryan covers for her, and afterwords gets into a fight with her saying she can't do this to herself anymore. Kirsten does something that could cost her more than just her job over speaking out of her father Caleb's shady business deals. Summer and Anna find out about Seth's playing of them and decide to give him a 'very special gift' to make him choose which one he wants to be with.
Voir la page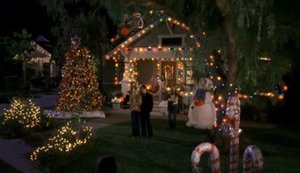 S
eth plans yet another Chrismukkah. This time, Ryan has drama with the ladies. If Marissa comes by, then his new interest Lindsay can't come. If Lindsay comes by Marisa can't. Well, Ryan invites Lindsay, but Seth invites Summer and Marissa. At the same time, Julie is having an affair with Jimmy and Caleb and Renee still haven't revealed the secret. In the third act, it all comes to a head when all the pieces come together with everyone in the kitchen of the Cohen house. Kirsten is devastated to learn Lindsay is her sister, Julie is angry, Seth's holiday is ruined and Lindsay wants nothing to do with Ryan or any of his family. Ryan talks with Kirsten, while Seth talks to newly-known Aunt. The new family member is introduced in a loving, caring way by Sandy and Kirsten.
Voir la page
K
irsten hits rock bottom after Caleb's funeral, prompting Sandy to finally take action by staging an intervention. Meanwhile, Jimmy Cooper returns to Newport and almost immediately renews ties with a mourning Julie, while Hailey Nicole also returns to town for the funeral. Trey's girlfriend/partner-in-crime Jess bullies him into participating in a drug deal that turns into a shootout at the Bait Shop nightclub. Also, Ryan finally learns the truth about what happened between Trey and Marissa, leading to a bloody confrontation.
Voir la page
W
hen Ryan and Taylor have an argument over where they stand with their whatever relationship they have, they both fall off a ladder while Ryan is putting up Christmas lights and both wake up in a alternate reality of what life is like had Ryan never came to Newport: Sandy is the uptight mayor of Newport Beach and married to Julie Cooper; Kirsten is married to Jimmy Cooper; Seth is still a socially awkward geek and Summer is a mindless, narcissistic party animal who is engaged to Chester "Che" Winchester, whom is having a fling with the sex-addict Julie. Ryan also learns from Kaitlin that Marissia in fact died from a drug overdose three years prior during the road trip to Tijuana, and Ryan was not there to save her. Back in the real world, Seth tries to arrange his annual Christmukka party and then tries to move it to the hospital where the comatose Ryan and Taylor are. Also, Julie and Katilin are planning to go to Riverside to visit Julie's parents, but get detoured when they try to stop Taylor's insensitive mother from leaving town for the holidays.
Voir la page
D
uring a rainy day in Newport, Lindsay decides to take the DNA test and makes a difficult choice regarding her life with Caleb while Ryan helps her through it. Elsewhere, Sandy still wants to help Rebecca with her case and tries to convince her not to run again. But he ends up running with her and ends up stranded for the night in a run-down motel. Kirsten is still upset and confides in Julie about her problems and wishes her marriage would go back to normal and for Rebecca's case to be over with. Meanwhile, Seth thinks he's lost Summer forever until Summer is unable to hide from her feelings once and for all, when she considers leaving Newport with Zach for a trip to Europe. Marissa moves out of the Cooper-Nichol mansion and moves in with Alex after she tells her mother about Alex being her girlfriend.
Voir la page
S
ix months after the trauma of the Newport earthquake, Ryan and the rest of the Cohens struggle with their living arrangements in the aftermath of the destruction of their house. Both Ryan and Taylor struggle with their feelings for each other despite knowing that they have nothing in common. Seth feels he's keeping Summer back from her activist work programs, but does not want to let go of her. Meanwhile, Julie, whom is now three months pregnant herself, is planning her upcoming wedding to Gordon Bullit, but Kaitlin realizes that she is not over Frank Atwood. Seth and Ryan visit the old house that Sandy and Kirsten lived in before there move to Newport Beach. When they pressure Sandy and Kirsten to visit their old house, where a gay couple now resides there, Kirsten happens to go into labor, and soon, Julie's wedding becomes the scene of the place.
Voir la page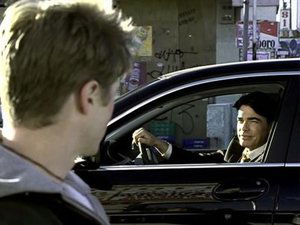 R
yan Atwood is a troubled, 16-year-old kid living in the rough, crime-ridden neighborhood of Chino located in San Bernadino, California, who gets thrown out of his own house by his alcoholic and neglectful mother and her abusive, alcoholic boyfriend after Ryan gets into trouble with the law when his self-destructive older brother, Trey, implicates him in the theft of a car. Ryan is appointed, Sanford 'Sandy' Cohen, a public defender, who takes the homeless youth to his house in the posh and picturesque neighborhood of Newport Beach, Orange County, (the OC) and lets Ryan stay in the guest house against the protests from Sandy's wife Kristin and their bumbling and socially handicapped son Seth. Ryan forms a bond with Marissa Cooper, a friendly, but similarly emotionally troubled teenage girl living next door who introduces Ryan to the world of beach parties and life of the idle rich in Newport Beach. But Ryan's feelings for Marissia are hampered by Marissa's egotistical jock boyfriend, Luke Ward, whom takes an instant dislike to Ryan. Marissa's father Jimmy, a financial stockbroker, begins having problems with his business and tries to get out of the hole he's in to keep his narcissistic, gold-digging wife, Julie, from finding out.
Voir la page
J
ulie and Caleb marry, and Marissa moves into their new mansion. Meanwhile Theresa asks Ryan to move to Chino with her to look after the yet to be born baby. Upon finding out about Ryan leaving, Seth decides to leave via his yacht abandoning Summer and his parents.
Voir la page
Le comté d'Orange (Orange County en anglais) est situé sur la côte californienne (au sud de Los Angeles). À Newport Beach, une communauté de fortunés ne se lasse pas des potins et des soirées privées. Élevé dans les quartiers défavorisés de Chino (Californie), Ryan Atwood n'a jamais eu la chance de développer ses talents et d'exploiter sa très grande intelligence. Avec un père en prison, un frère délinquant et une mère alcoolique toxicomane, il n'a pas la tête à tenter de se sortir du cercle vicieux dans lequel il est plongé. Sa vie prend un brusque tournant lorsqu'il est inculpé pour complicité dans un vol de voiture organisé par son frère qui se retrouve en prison. C'est alors qu'il rencontre Sandy Cohen, avocat de l'aide judiciaire. Celui-ci voit dans cet adolescent brillant mais blasé le jeune homme qu'il avait lui-même été autrefois et il lui conseille de se battre pour une vie meilleure.
Articles similaires